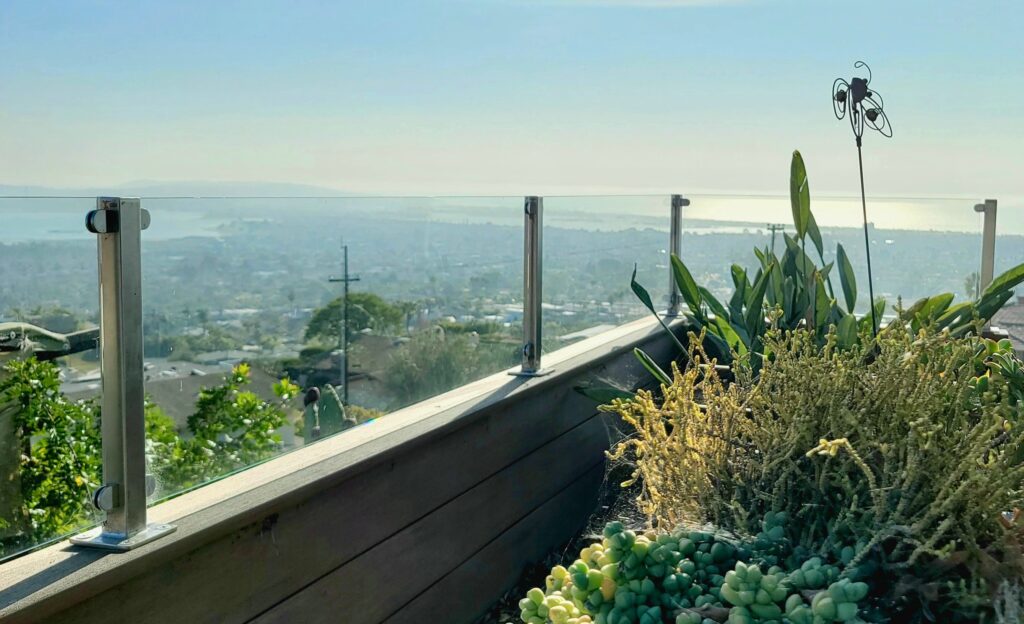 ---
Glass Railing Installers in Southern California
With so many beautiful views and modern designs in Southern California, glass railings have become a staple service for our company. We started incorporating glass railings into our deck designs as far back as 2003, but in 2020 we are performing an equal amount of interior glass railing installation projects. All of our projects feature tempered glass panels and high quality wooden, aluminum or stainless steel frames. We do not install plexiglass on any of our fences or railings.
Some of the most popular types of glass installations include :
Base shoe glass railing systems
Wooden and Composite glass deck railings (Trex, Azek)
Aluminum framed glass railings (Feeney)
Steel post and clip style glass fencing and railings
Custom fabrications, glass panel gates, greenhouses and more
---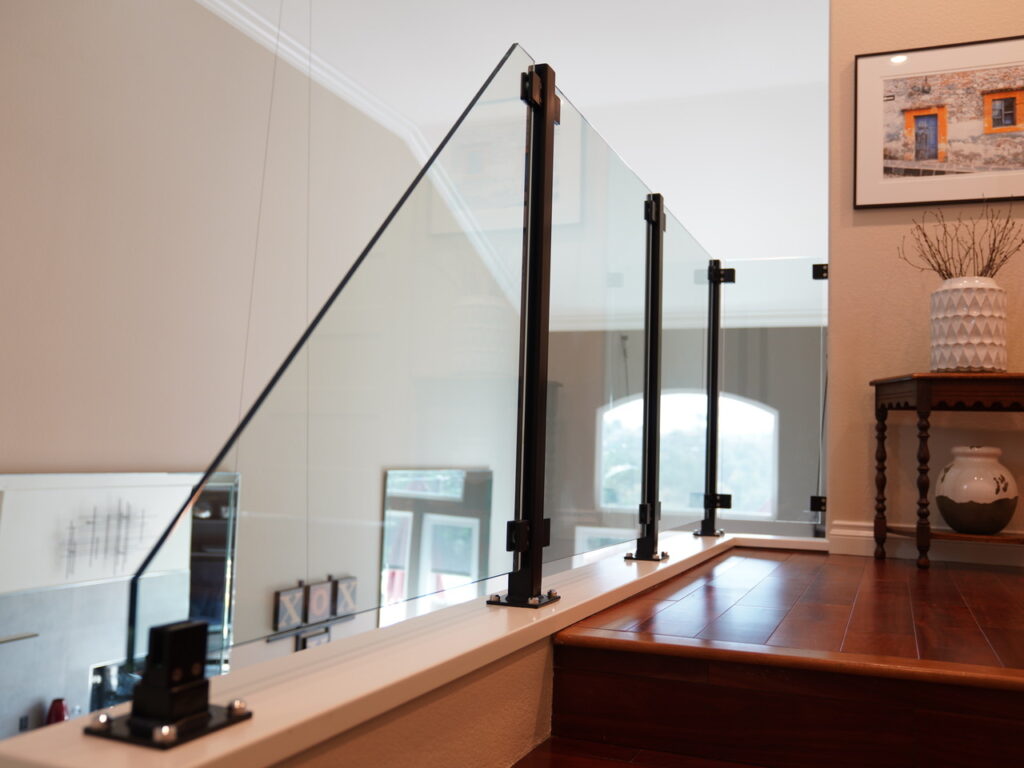 ---
Some of our railing projects have taken us to far away places up and down the coast. Our specialized technicians work primarily in San Diego, CA ; however we have performed custom installations as far away as Los Angeles, Santa Barbara, San Luis Obispo, and San Fransisco Bay Area. Whether your home is coastal or rural, glass railings will keep your kids and pets safe without impeding your view.
Custom projects often require out of the box solutions; our production facility allows us to provide this to our customers. We fabricate the posts and railing materials for many of our glass railing installation projects. Highly skilled craftsman perform TIG and MIG welding on and off site, as well as advanced joinery techniques for hardwood projects.
Custom Glass Gates, Hardware and More
We are currently developing custom gate hardware and post mounting options as well as some proprietary railing frames. Our aim with these systems is to provide designs and products that are unavailable online or at big box locations. Please visit the contact page if you are interested in learning more about glass railings or custom hardware.