Custom Decks and Railings in Southern California Since 2003
Founded in 2003, San Diego Independent Construction Inc. is a full service general contractor specializing in a variety of design/build specialty projects as well as custom fabrication services. We are licensed and bonded, additionally insured for both workman's compensation and general liability. Our specializations include remodeling to existing commercial and residential structures as well as fabrication of specialty hardware and furnishings for these projects. Some of our most popular installations include stainless steel cable railings, glass railings, entry gates, decks, patio covers, and custom fabricated wooden gates . We offer turnkey custom construction without the need for subcontractors.
Quality Craftsmanship and Attention to Detail on Every Project
In 2003 we constructed our first decking project as a company. Many thanks to the Wood family for the opportunity to build a beautiful hillside deck and a chance to launch our company. Almost two decades later the original deck still stands and our projects have graced the pages of magazines and trade publications nationwide.
Some of our jobs have been featured in SD Home and Garden, CRC publications, and most recently DeckBuilder magazine. Our experienced team has the ability to create some of the finest custom fabricated products in Southern CA; some of which include:
Custom Residential Gates and Large Access Gates
Stainless Steel Cable Railings and Glass Railing Systems
Decks, Fences and Patio Covers
Outdoor Living Rooms and Kitchens
Custom Fabrication Services
La Cantina Door Installation, Exterior Lighting and More
Custom Fabrication, Cable Railings, Fencing and Gates
True craftsmanship and attention to detail are a staple of our company and have been for almost 20 years. We strive to provide home improvements and furnishings that require custom construction and fabrication; unique elements and lasting value. Please don't hesitate to contact us with unique projects or custom considerations.
---
SDIC BLOG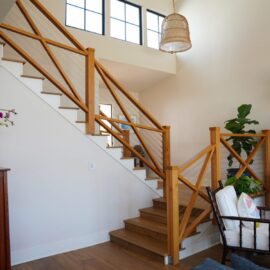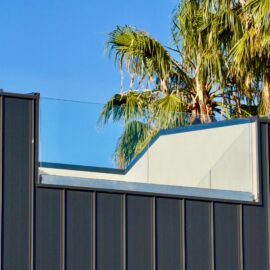 A base shoe glass railing system offers spectacular transparency with a frameless aesthetic known as a "shoe". Base shoes are typically made of heavy aluminum channel which is most commonly top mounted to... READ MORE