Natural stone and masonry construction lasts a lifetime!
No Two Stones are Alike…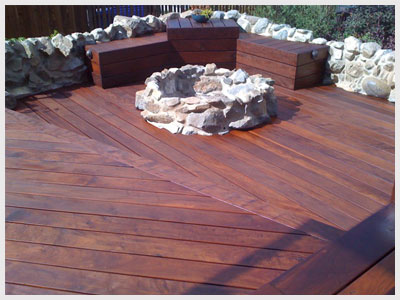 Popular types of masonry construction include stone overlays, veneers, concrete work, block walls, stone walls, walkways, bbq's, and fire pits. When it comes to living spaces, a mixture of materials, textures and colors can create a beautiful and unique experience. Many of our projects feature flagstone patios, and stone overlays. Frequently an existing slab or wall can be useable and completely remodeled without the cost or environmental impact of demolition.
We construct natural stone, boulder and ledgestone walls, stone capped walls, and CMU or stucco. We also have extensive experience with popular faux stone veneers such as el dorado stone, stone and quartzite tile work, pool coping, and fire pit construction. Stone is an attractive and durable addition to any landscape install. The natural colors and tones, compliment natural woods and composite decking projects, and also provide a cost effective alternative when used to overlay existing concrete slabs. The following are photographs of custom masonry projects: